Singer/Songwriter, Skylar Stecker has been in love with singing from a very young age and is now recognized as a very prominent up-coming artist.  We had the opportunity to dig deeper into Stecker's personal life and discover her biggest inspirations and influences along the way of her journey.
 YEM:    Do you write your own music? If yes, what were some of the first lyrics you wrote and what did they mean to you?
SS:      Yes, I write a lot of my own music. The first song I wrote was when I was 9 years old. I started with the chords and later wrote the melody and lyrics. It was called Crush and was about a boy who I liked in 3rd grade who didn't like me back. I then recorded it and gave it to him at school, but unfortunately, he laughed and threw it away. Not exactly how I imagined that moment going, but it certainly inspired me to write more music and gave me plenty of new material!
YEM:    Whom would you most like to collaborate with?
SS:      It would be a tie between Beyoncé and Bruno. I love Beyoncé's fearlessness on stage and I am always mesmerized by how fierce she is every single time! As for Bruno, he has it all! I love his positive energy and his lyrics are always clever and fun to listen and dance too. He is just such an amazing artist!
YEM:    What are your top 5 songs of all time?
SS:      Beyoncé: Crazy in Love 
Bruno: 24K Magic
Alicia Keys: If I Ain't Got You
Christina A: Ain't No Other Man
Adele: Rolling in the Deep
YEM:    What was it like when you got the call to be on the Everything, Everything soundtrack? How did you manage to snag that?
SS:      They were letting a bunch of different artist come in and record it and when I got the call, it was 10pm at night. I begged to get in there the next day because I didn't want them to choose without hearing me on it first. Thankfully they let me In, I recorded it, and a week later found out it was mine. I was in shock and got a little emotional. I loved the song right away and immediately felt very connected to the lyrics, which normally doesn't happen for me on songs that I wasn't a part of writing.  But this song was an instant love at first hear!
YEM:    What's it like after you finish a gig like being on the Today Show? How do you wind down?
SS:      The Today Show was a complete rush of amazingness! We had to be up by 3am to warm up, rehearse and be ready to roll by 7am. It was go go go go go! I didn't want to leave to be honest. I could have hung out there all day. Everyone was so nice and welcoming and I had my whole crew with me so it was an absolute blast! But in general, after a big show, I normally just pig out to be honest. It's like my anxiety turns to wanting nothing but food!
YEM:    What are you hoping the audience takes away from your sound? What sort of feeling?
SS:      I want them to see and feel my love for music! I put a lot into everything I put out and I feel honored and grateful every time I get to perform those songs live.  I try to improve with every single song and performance and I want my fans to see the growth in me and my music.
YEM:    How did you decide on a music career? Was there a specific moment in your life that helped you make that decision?
 SS:      Yes, I was 9 years old and I tried out for my school's talent show playing the piano. The choir teacher said they already had enough piano players and asked me to sing instead. So, I got in for my voice and not my piano. A week later, when I sang, it was love at first performance. I came off the stage begging my parents to help me find my next gig. From there on, I started singing national anthems anywhere I could.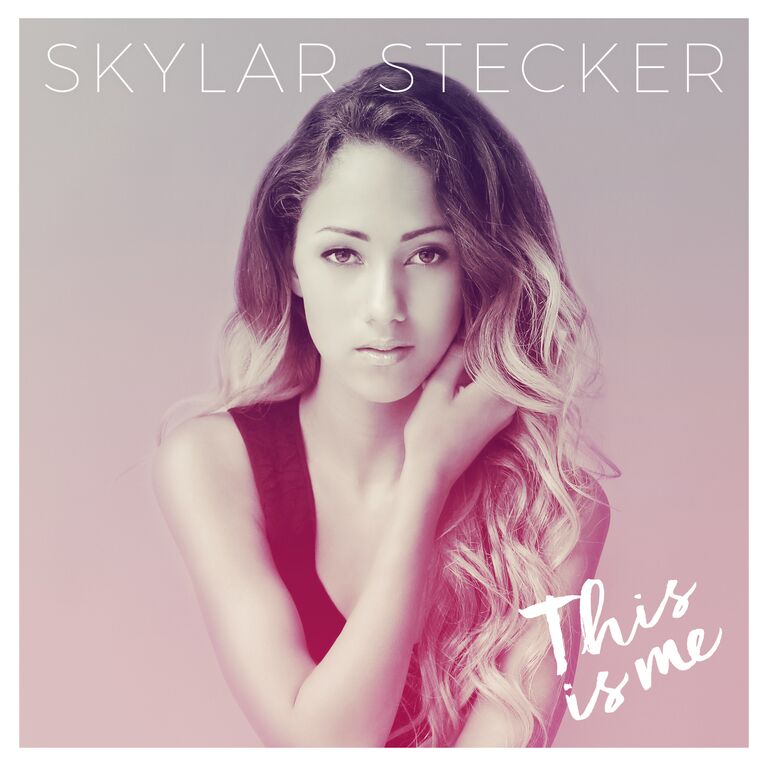 YEM:    What's one challenge that you had you were able to overcome and how did you overcome it? 
SS:      I am a perfectionist and sometimes that means wanting to stay at studios a lot longer than most or longer than time constraints allow.  So, I have had to learn to be patient and go in to a session knowing that once in a while we may only get the song half done which means learning to walk away from it for a while in order to come back to it later with a fresh brain.
YEM:    What does it feel to be Radio Disney's "Next Big Thing"? 
SS:      AMAZING! Radio Disney was the first radio station to ever play my music many years ago and they have been supporting my music ever since. The Next Big Thing is something I have followed and watched for a long time and have followed artists before me and their journey. I have always admired the entire process. So, when I received the phone call that I was this Summer's NBT I was in shock and felt incredibly grateful!
YEM:    Your new single "Only Want You" is doing really well and fans are loving it. What does this song mean to you?  
SS:      This song is about hoping this special someone is going to be everything you imagined and hoped they would be, BUT as you got to know them better they go and do something that makes you think twice. I think this is something we can all relate to on some level. We all want to find that special person and the road sometimes can be a bit bumpy!
YEM:    This summer you're performing at radio shows all around the country. Where can readers find you next? 
SS:      Yes, this summer has been amazing so far and there are plenty more shows to attend. I will be in Kansas City, San Diego, Chicago, and Pennsylvania this July and August to name a few! All of these shows, tickets and times you can find at www.skylarstecker.com
If you happen to be in the area, be sure to check out her website and take advantage of the opportunity to see her perform live!  Be on the lookout for this up-and-coming artist because her musical journey is only beginning.